Music is better on vinyl. Life is better on Holiday.
Basically, the foundation of our business. We love music, not just the literal sound of music but everything it stands for. We believe vinyl records epitomise everything there is to love about music. The history, the physical nature, the warmth a spinning record brings to a room, the artwork and of course – the sound. In today's digital world, we're missing out on a lot of that.
In 2018 Holiday Records brought vinyl record pressing back to New Zealand for the first time since the 1980's. We are proud to have brought a brand new, modern pressing plant to Auckland, New Zealand to service NZ, Australia and the world. An opportunity for artists at home and abroad to press their records in our corner of the globe and be a part of the whole process with us.
THE PRESSING PLANT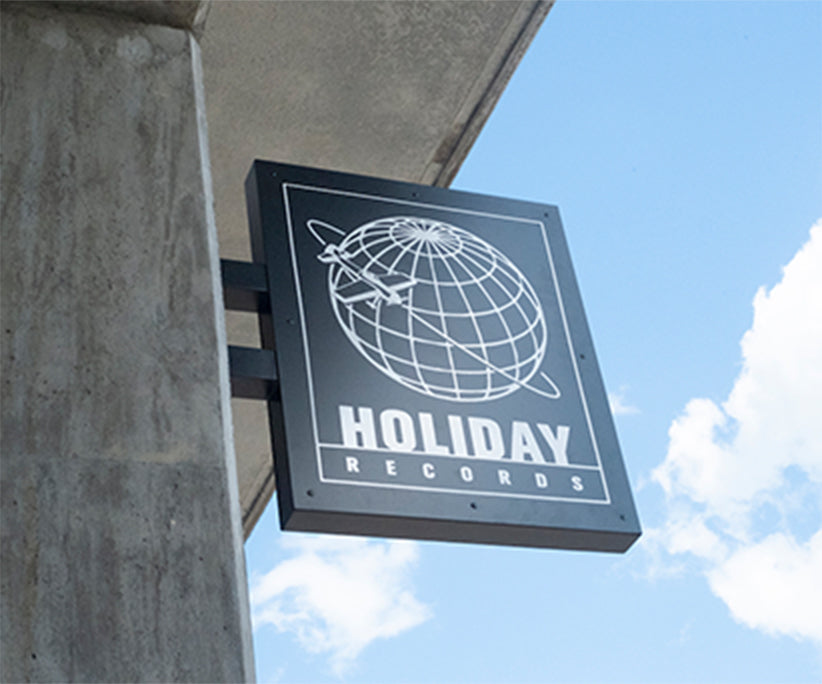 Our purpose-built boutique plant is located in Central Auckland, meaning an accessible location for anyone eager to follow the record pressing process from start to finish. Our premises is fully equipped with brand new fittings, fixtures and – most importantly – a new, state-of-the-art vinyl record press.
Holiday Records is producing some of the best quality vinyl records worldwide using the best products and practices available, with the operational capacity to produce one record every 30 seconds. But believe it or not, that is just small in comparison to other plants worldwide. However, our modest operation is just the way we like it as it means we can personally oversee and guarantee the highest quality vinyl with superior service to match.
Every record is pressed and hand-sleeved on site with strict quality controls to ensure only the best records leave our doors.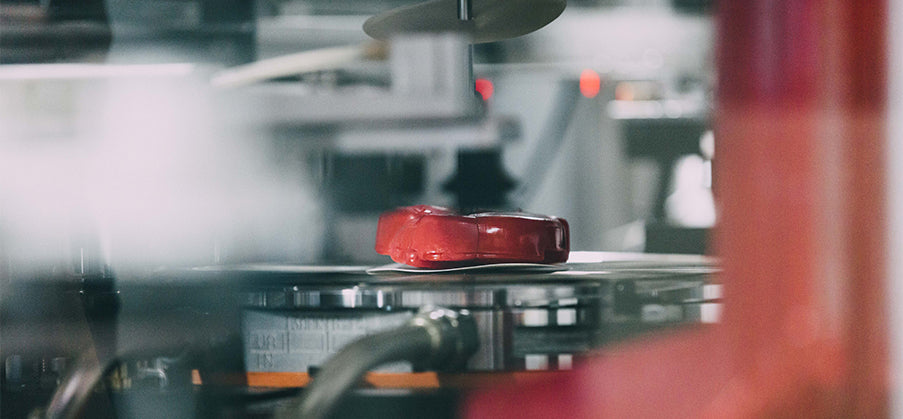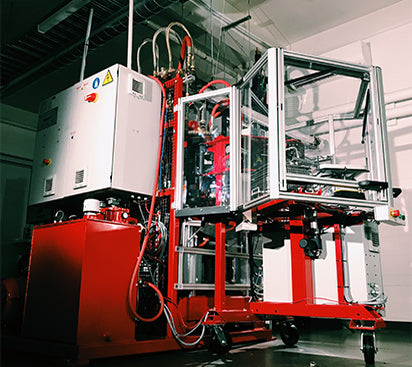 THE WARMTONE™
Meet Viryl Technologies WarmTone™ Record Press: the most innovative record press to reach the market in record pressing history which is specifically designed to promote uptime and sustain future vinyl growth.
The WarmTone™ is the first fully automatic and modernised record press in over 30 years. Engineered by Viryl Technologies (Toronto, Canada) the WarmTone™ is designed with faster cycle times, improved workflow features, less wasted PVC and reduced power consumption. It is equipped with Viryl Technologies' state-of-the-art A.D.A.P.T. platform that has the capability to pull data from every key part of the pressing process – meaning Viryl Technologies can remotely monitor Holiday Records' operations to ensure peak performance and maximum efficiency.
The WarmTone™ record press is everything that its vintage counterpart is not: safe, fast, fully automated, reliable, run by cloud-based software, iOS-controlled, and more environmentally friendly. Basically, the WarmTone™ has finally removed the rust from the vinyl manufacturing process.
This is the next-gen record press our 21st century vinyl revolution has been waiting for – and Holiday Records will be home to New Zealand's first and only.
THE SHOP
Browse our modest, but curated, selection of brand new LPs, merchandise, turntables and record furniture.
SHOP NOW