COLLECTORS CLUB
Welcome to Holiday Records Collectors Club – our very own subscription-based incentive for vinyl lovers like yourself.
Firstly, thank you for joining the club! Whether you are a new vinyl convert or a seasoned collector, we are excited to begin, grow or develop your collection with us.
As you may already know, Holiday Records Collectors Club is a subscription-based service that will supply you with a brand-new record periodically throughout the year, depending on what subscription you have chosen. In return, you will pay a certain amount (either a one-off or part payment) and in turn you will receive your record direct to your doorstep.
The records we select are personally curated by us and based on your individual music taste with a focus on local music.
We aim to provide a varied range of artists so you can establish a diverse, yet admired collection at home. We hope to introduce you to new artists and sounds throughout your subscription, while still staying true to the much-admired classics.
Although we are confident in our choices, you are welcome to swap any record you wish if it isn't to your taste (or it is already apart of your growing collection).
WELCOME TO THE CLUB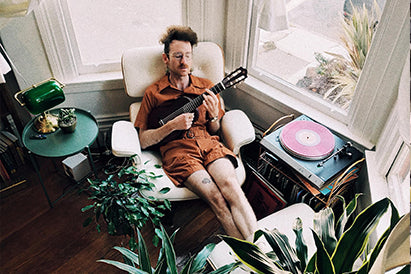 Unlike most vinyl subscription services, we want to tailor the records we send out specifically to your taste.
To get started, help us out by filling in the form below so we can get a good grasp on your personal music taste. Tell us as little or as much as you want and we will be sure to send you some records that you will love.
Please tick the genres that you like below and leave us a note with any artists you are particularly fond of (or not so fond of). At the bottom, feel free to leave us any other notes that will help us curate your subscription further.
TELL US YOUR TASTE